Honey-Apolis Wildflower "Zip-sourced Honey"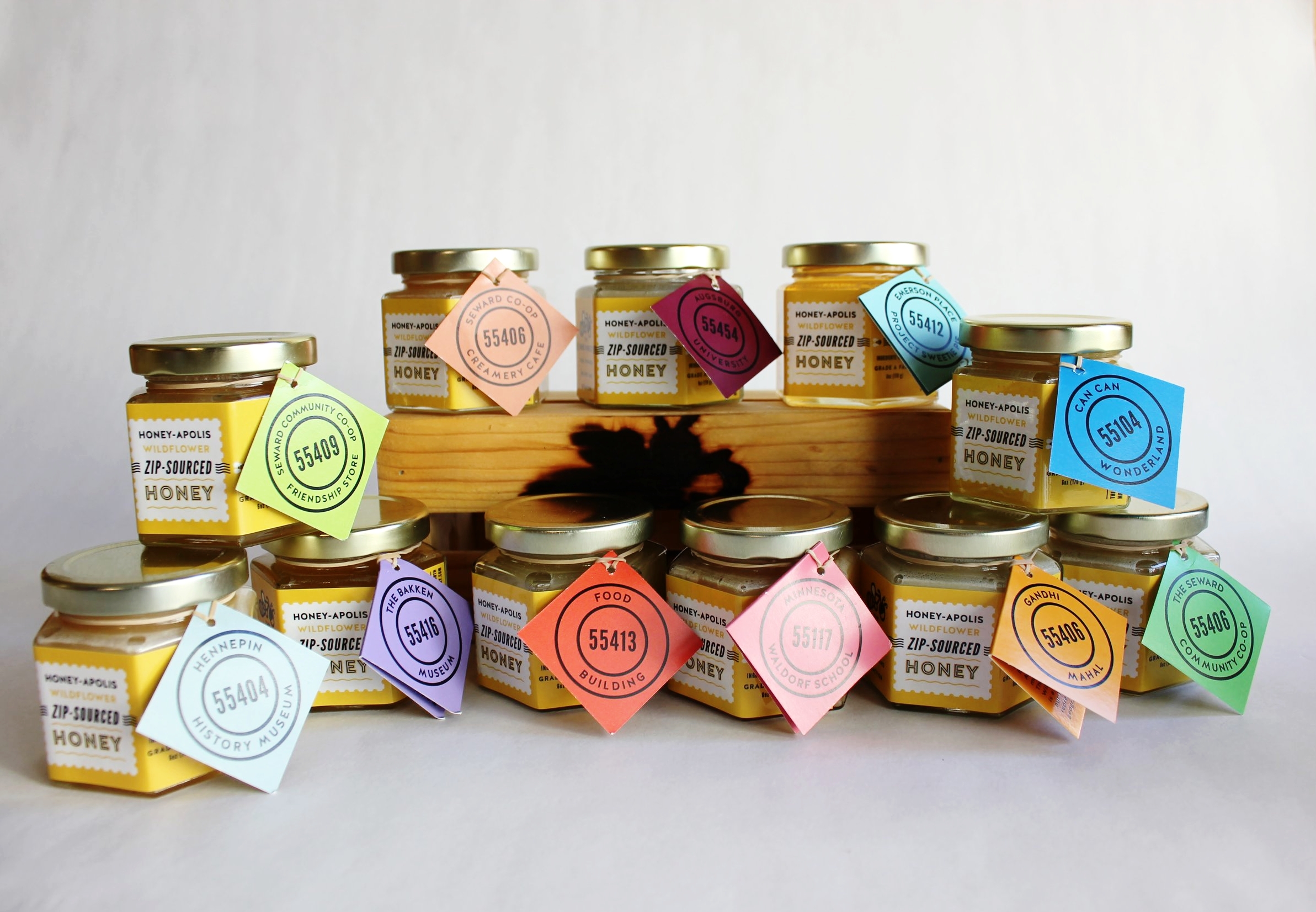 Honey-Apolis Wildflower "Zip-sourced Honey"
"What does your neighborhood taste like?" Our Honey-apolis Wildflower honey is sourced from our Urban Apiaries Program here in the Twin Cities! These honeys are a direct result of our efforts to educate and build communities around the bees we keep. We keep 2 hives at each site and keep the honey separate to demonstrate how honey can differ from hive to hive, location to location. All of these honeys have a unique flavor, floral profile and taste. We educate each community on the importance of bees and how they can create a safe, productive environment for all pollinators.
We have 7 different varieties from 6 different zip codes. Choose your favorite place/zip-code from the variations menu below. Mix and match, and taste the Twin Cities.
 
Zipcode/Urban Apiary Partner: